KIT School of Energy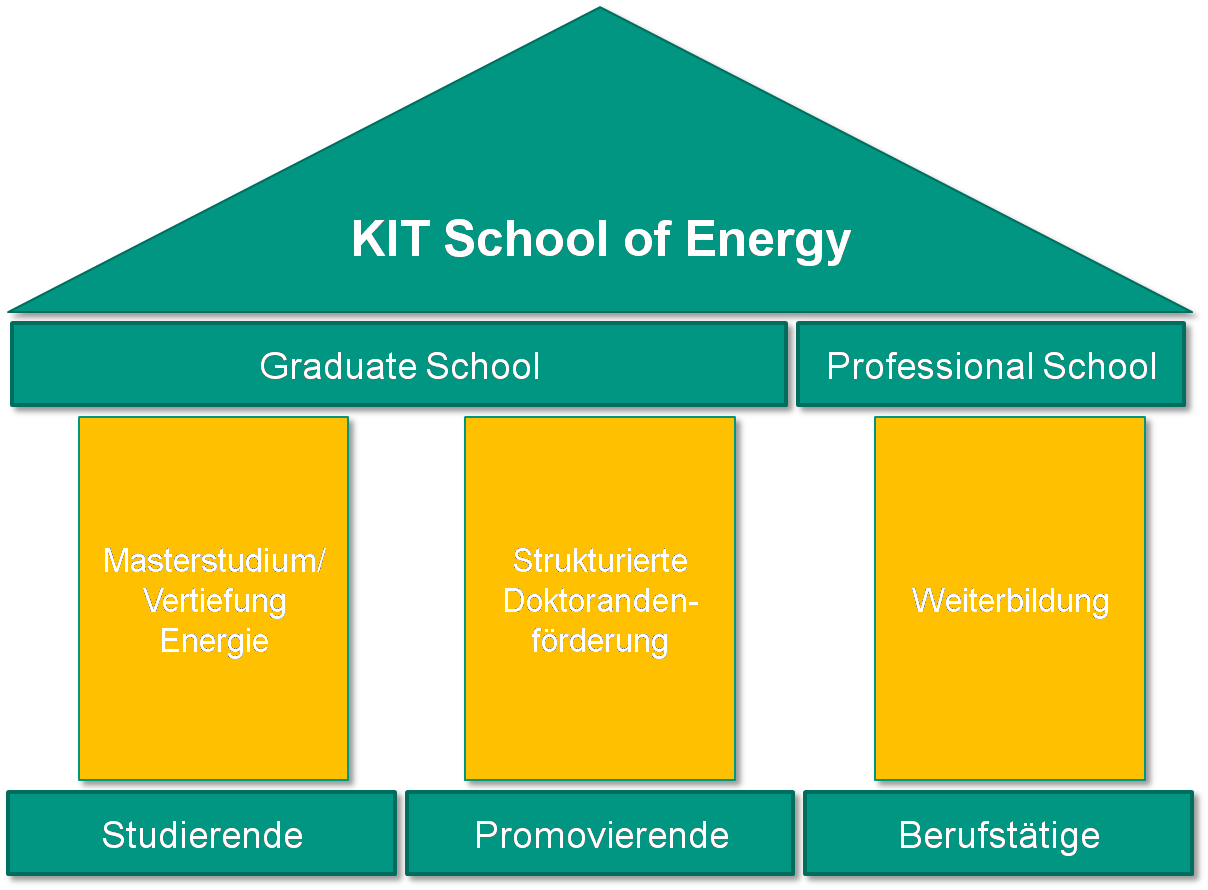 Die KIT School of Energy bietet ihren Studierenden exzellente Bildungs- und Forschungsmöglichkeiten im Bereich Energie. Dazu werden die am KIT im Bereich Energie bestehen Studienangebote gebündelt und auf die zukünftigen Anforderungen ausgerichtet.
Als Schule des Lebenslangen Lernens ist die KIT School of Energy eine einmalige Einrichtung in der deutschen Hochschullandschaft mit einer klaren Mission: alle Absolventinnen und Absolventen werden mit dem Wissen und den Kompetenzen ausgestattet, die notwendig sind, um die Probleme einer nachhaltigen und zukunftsfähigen weltweiten Energieversorgung zu identifizieren, zu verstehen und zu lösen. Ein wesentliches Augenmerk liegt auf der Entwicklung innovativer Lösungen und Produkte. Diese sollen dazu beitragen, die steigenden Anforderungen an eine stabile Energieversorgung zu erfüllen.
Das exzellente Ausbildungs- und Förderangebot der KIT School of Energy steht Studierenden mit einem Bachelorabschluss, Promovierenden und Berufstätigen offen.