Innovation
Shaping Europe's Energy-Future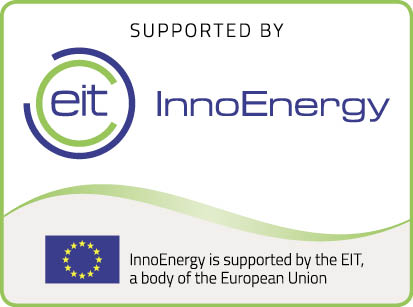 KIT is founding partner, amongst others, of InnoEnergy, a European company which is long-term supporting innovation projects, industry-related research, startups and into academic and professional education. By doing this, InnoEnergy strengthens the sustainable energy future of Europe and its global competencies in this field.
The balance of activities since 2010 shows a tremendous outcome:
InnoEnergy Innovation Projects: 80 patents filed, 80 products and services supported, 3 manufacturing facilities constructed, about 150m€ of InnoEnergy investment into 1,2bn€ of project costs, for 3bn€ forecasted sales.
InnoEnergy Business Creation: 180 early startups supported, 80 companies created, over 33m€ of external investment raised. On TBB event (The Business Booster), over 100 young companies present their offerings to an international business audience.
InnoEnergy Education: Over 500 'gamechangers' coming out of InnoEnergy Master's School, graduating from one of its seven double-degree master programmes; chosen from about 12.000 applicants from all over the world. Almost each graduate finds a relevant job opportunity within six months after graduation. Their salaries exceed by 15% above average. 150 PhD candidates are supported in IE's PhD School; the Institute of Sustainable Energy (iSE) offers IE's own platform for digital learning.
Locations: The activities of InnoEnergy are managed through our offices located in Belgium, France, Germany, the Netherlands, Poland, Portugal, Spain and Sweden. At the same time, we build upon our extensive network of partners representing top rank industries, research centres and universities of the sustainable energy field across Europe.
KIT is partner at IE's German office, located in the Technologiepark Karlsruhe (TPK) and co-working in innovation projects and in academics, with the double-degree master programme as specification in Energy Technologies (ENTECH).